Announcing our collaboration with talented artist Anastasia Tillman
A project of depth, dimension, and details...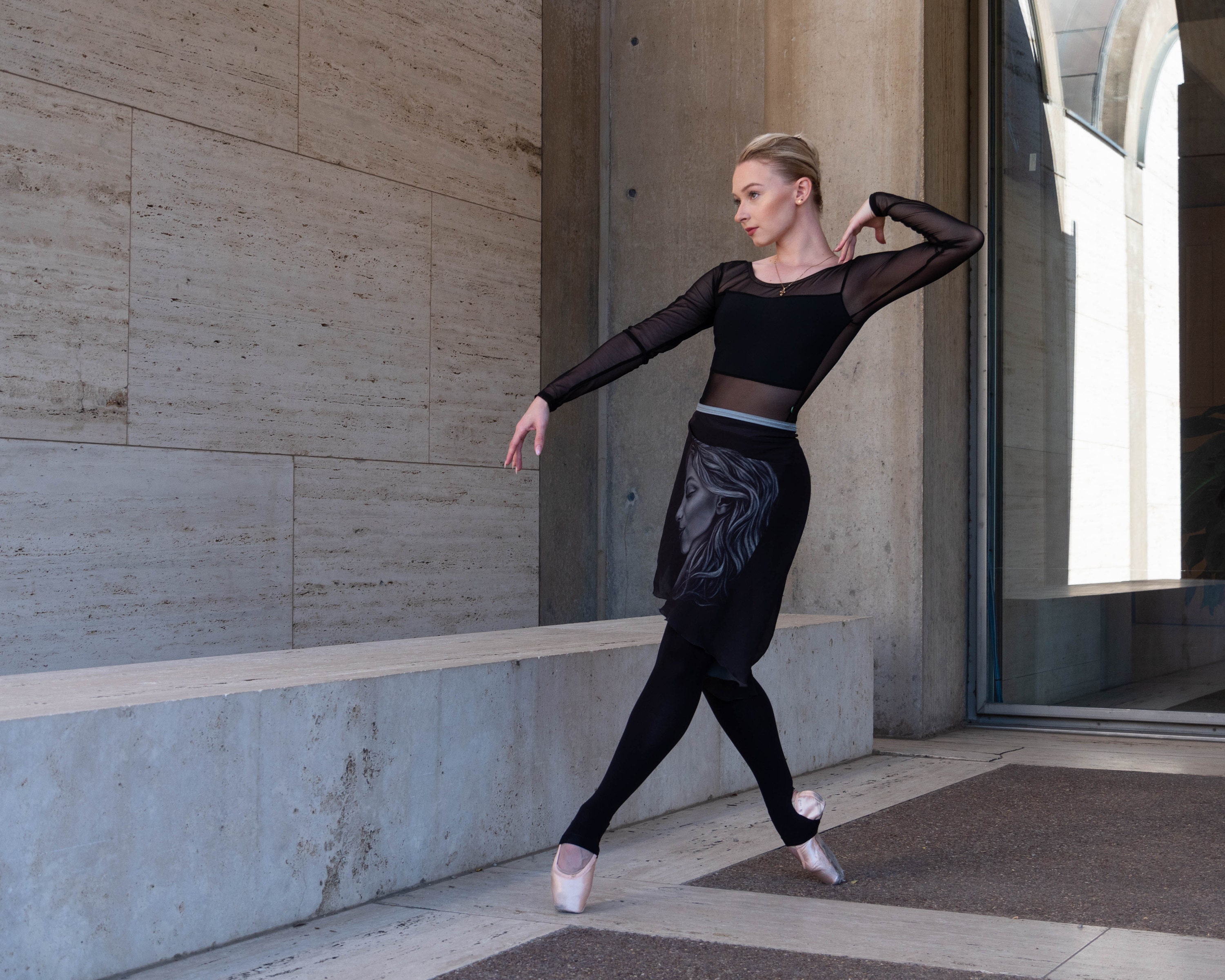 Anastasia Tillman is a Corps de Ballet dancer with Texas Ballet Theater and has been dancing and drawing since the age of 3. While pursuing her dancing career she continued to develop her skills as an artist and painter working with many types of media such as colored pencil, graphite, charcoal, acrylic, and oils. She is a laureate of several international ballet competitions. At the age of 14 she went to study at Bolshoi Ballet Academy in Moscow, Russia, where she graduated with a diploma in Performing Arts. After graduating from Bolshoi, Tillman began her career as a professional dancer with Texas Ballet Theater. Tillman has enjoyed performing Ben Stevenson, O.B.E.'s ballets including world premieres this past season. Drawing has been a constant in her life and been a great source of inspiration.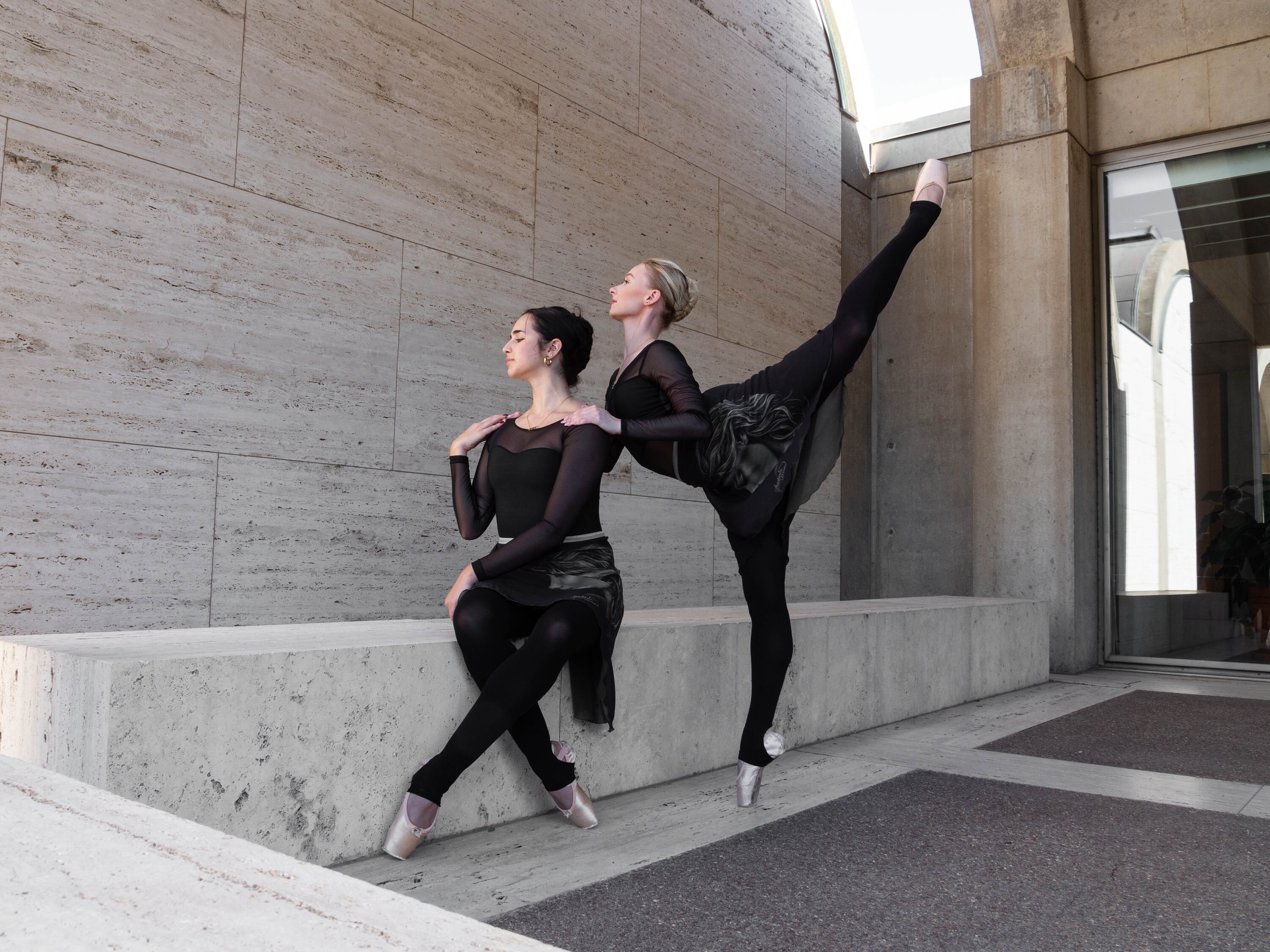 "This collaboration with Aurora Skirts is the perfect marriage between dance and art. I am so thrilled to share my two passions in life with you all!" - Anastasia Tillman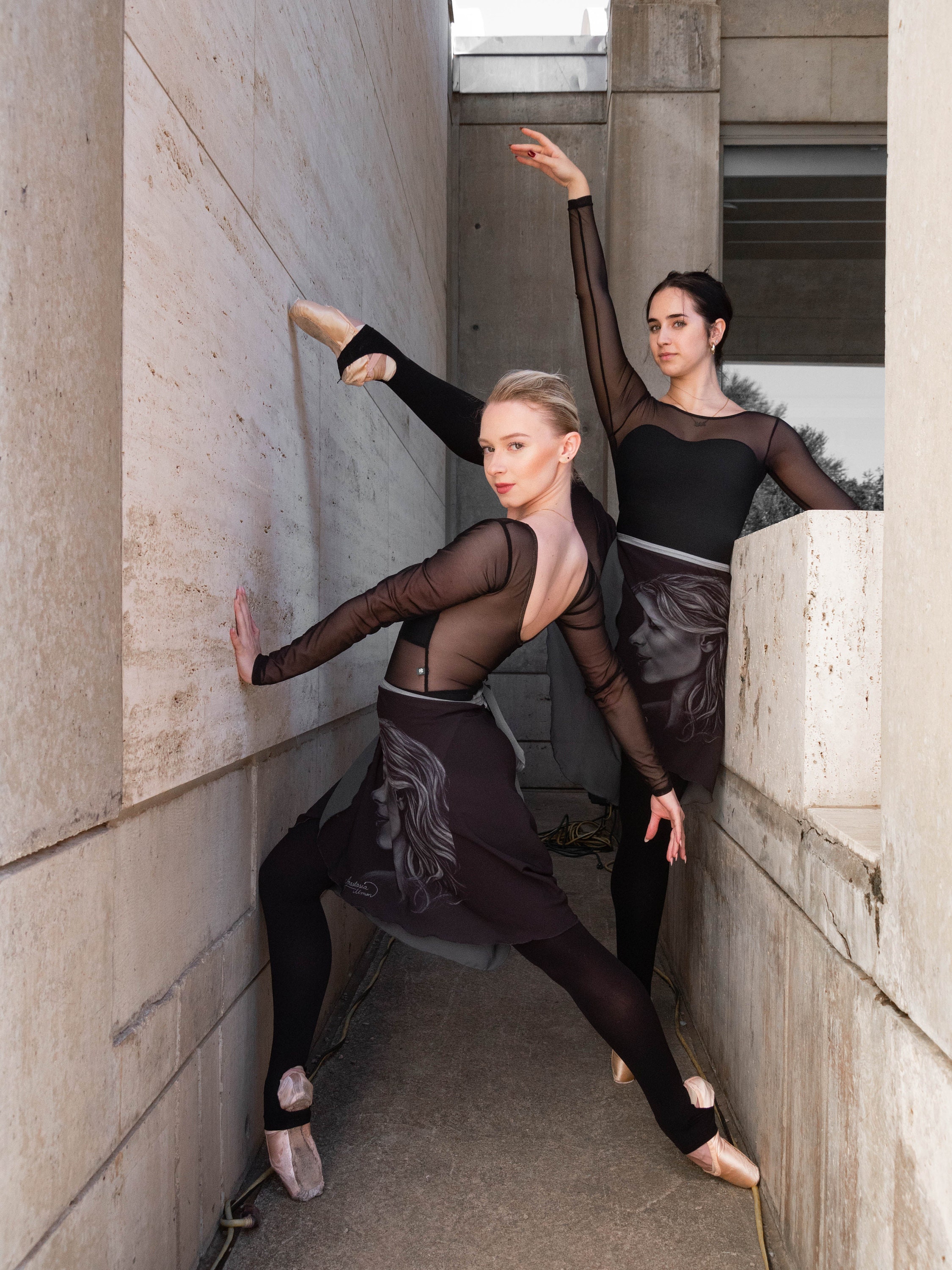 Photographer - Sophie Williams
Dancers - Anastasia Tillman & Lauren Leb