The story of Aurora Skirts...
Creating simple and beautiful chiffon skirts to brighten up your rehearsals! Made by hand, for you, and with LOVE by a dancer for dancers!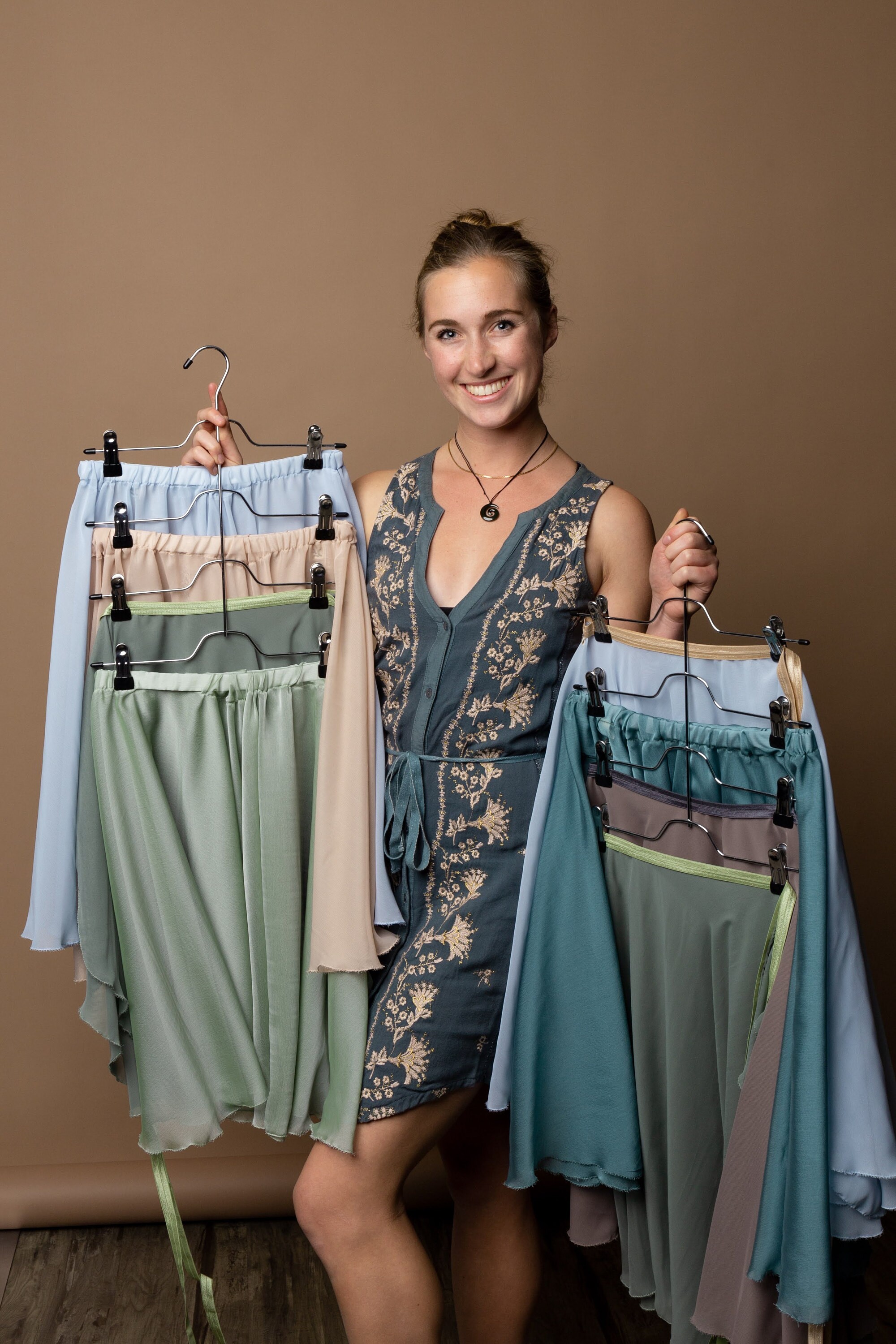 Sophie Williams, a California native, trained at Ballet Arte in San Diego, before joining Miami City Ballet's Pre-Pro Division. Highlights of her career include performing as the 1st & 2nd Violins in Concerto Barocco, Dark Angel in Serenade, and in Theme and Variations. In 2020, Sophie joined the Royal New Zealand Ballet, where she had the opportunity to dance, tour the country, and connect with her New Zealand roots. Returning to the States in 2022, Sophie joined Texas Ballet Theater. When not in the studios, Sophie runs her own dancewear line Aurora Skirts.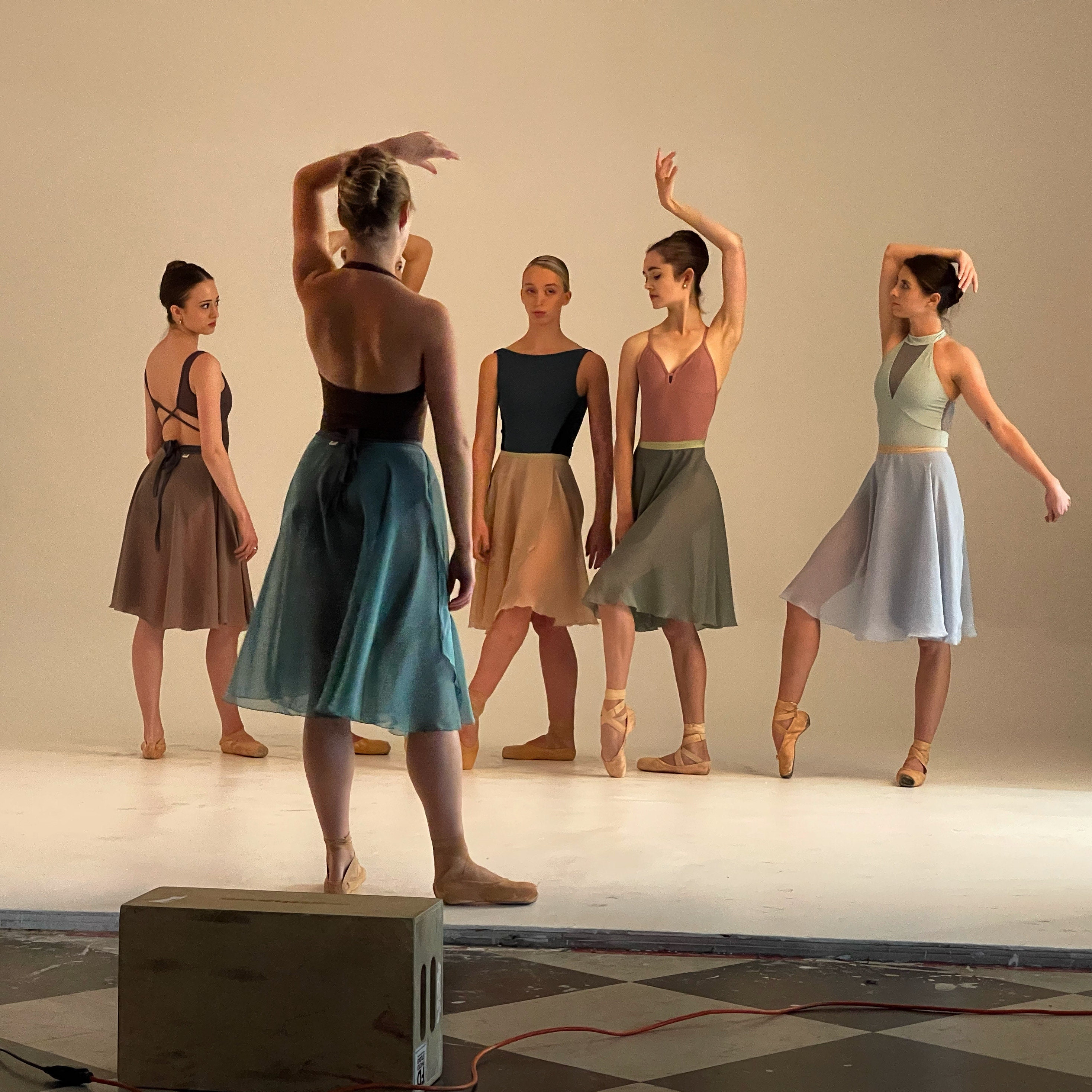 Merging her passion to create, and inspired by the natural elements of the earth, she founded Aurora Skirts in 2017. Her vision has been mixing design and art to create lifelong pieces of dancewear that transcend fast fashion. Growing up along the west coast, her greatest influences have been dance and nature. Every detail of her skirts is ethically considered starting with recycled materials through to carbon-neutral shipping, and local collaborations. Aurora Skirts is dancewear made by a dancer for dancers, and with the foundational belief that each dancer is unique, beautiful, and deserving of dancewear as creative and special as them!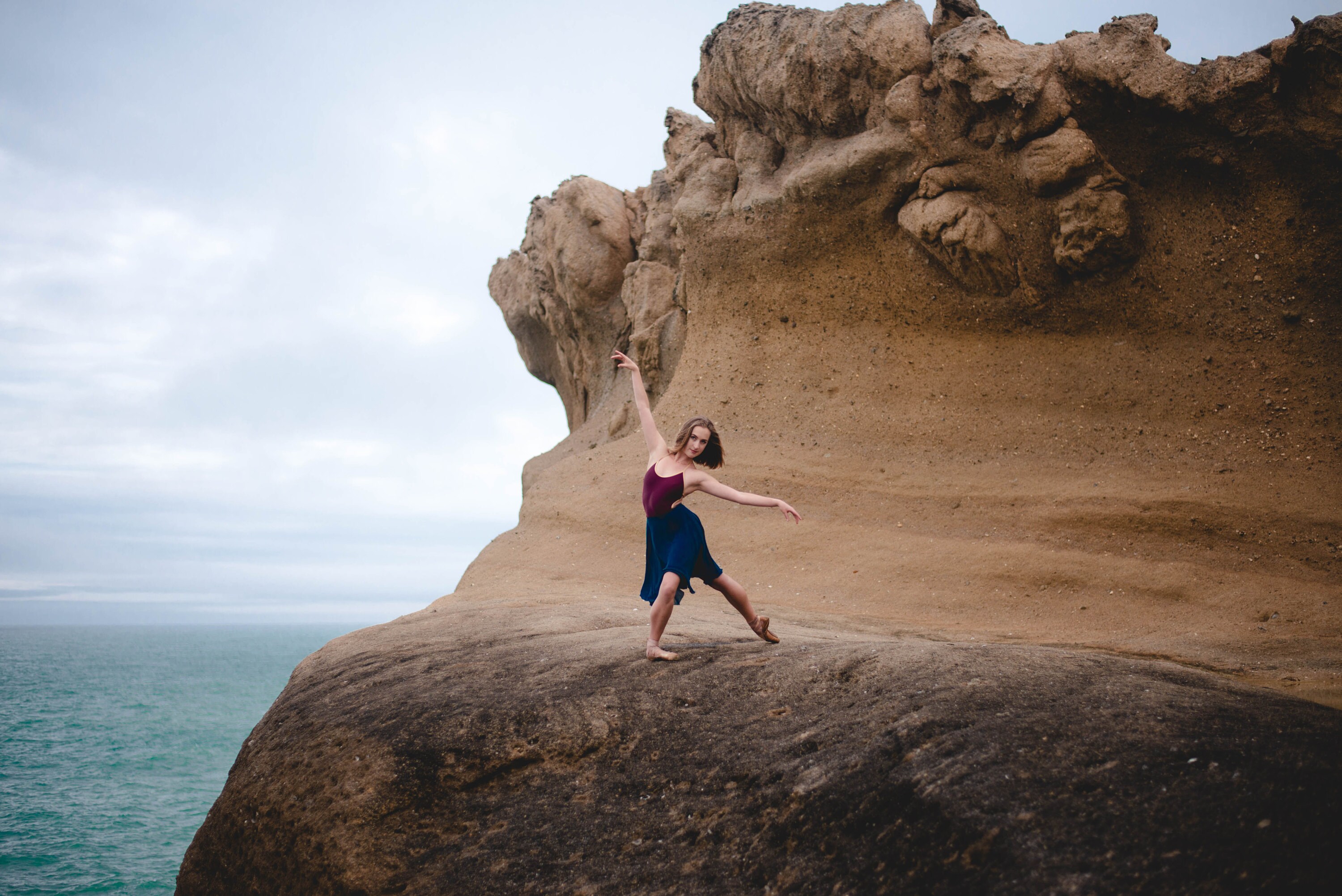 Photographers: Nathan Carlson + Lokyee Szeto